The "Taq-e Bostan" (Bostan Arch) or "Taq-e Vostan" (Vostan Arch) is situated to the right of the city entrance of Kermanshah, and is to the north east of this city. This aggregate which comprises of engravings and epigraphs is related to the Sassanide era. Taq-e Bostan is located in the mountain, and together with the natural surroundings, a gorgeous landscape comes into view.
On entering this area, the first epigraph is related to Ardeshir II. Ardeshir stands between Ahoura Mazda and Mitra. His face turned towards Ahoura Mazda, and his left hand receiving a wreath of friendship from Ahoura Mazda. Under their feet lies the enemy or "Ahriman".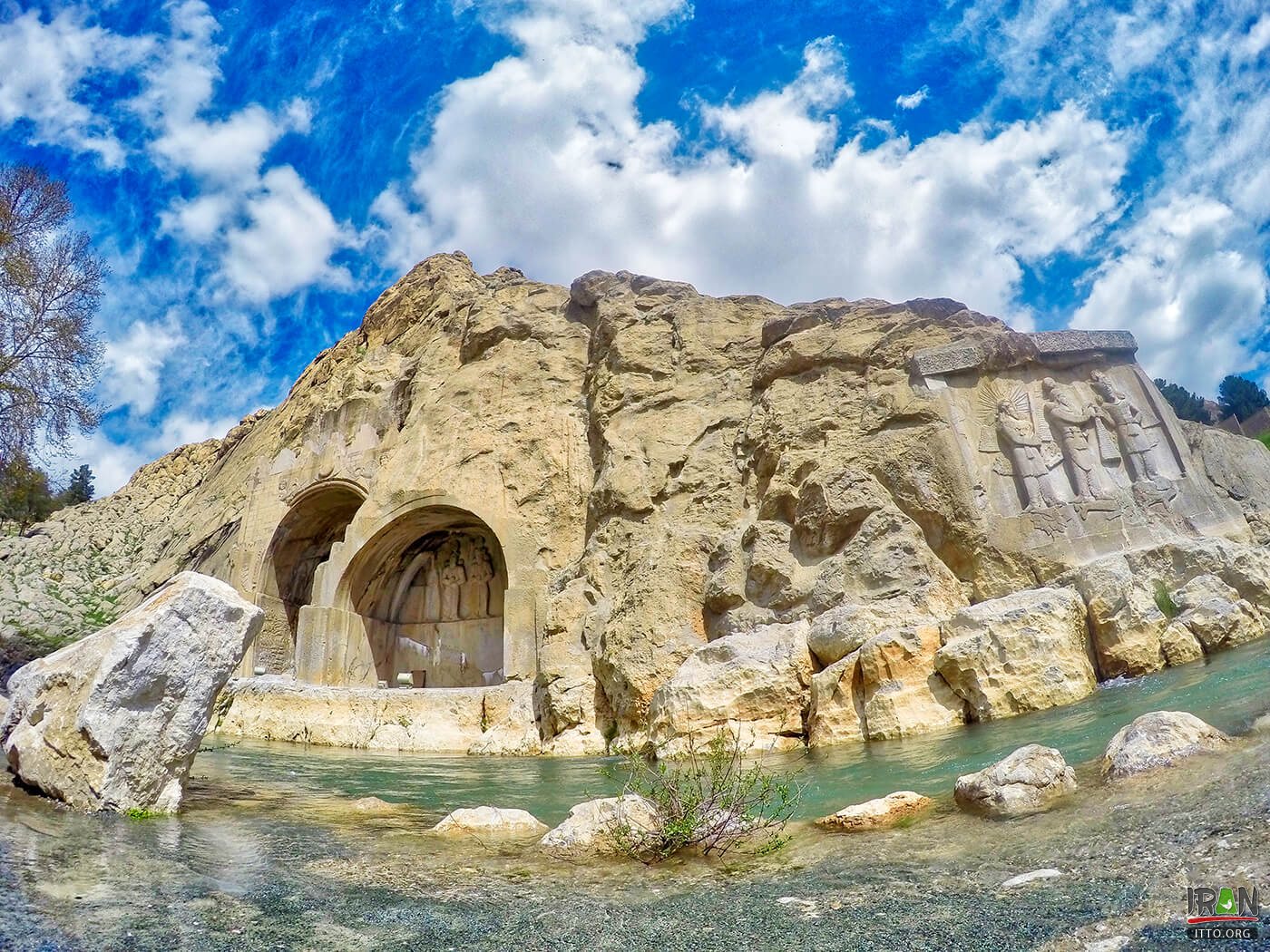 You will see four reliefs which narrate the coronation of Khosrow II, Ardashir II, Shapur II, Ardashir III, and some inscriptions in Pahlavi scripts.
After this epigraph there is a smaller arch, which depicts the figures of Shapour II and his son Shapour III, and above each of these impression the personalities of epigraph have been introduced in Pahlavi Sassanide script.
In the third section of this aggregate there are beautiful epigraphs throughout, revealing winged angels, the tree of life, boar hunting in the groves, duck hunting etc. together with a group of musicians bringing about a festive atmosphere. Below the epigraph is an armed rider on a horse. Some believe this to be "Pirouz Sassanid", whilst others take this personality to be "Khosrow Parviz".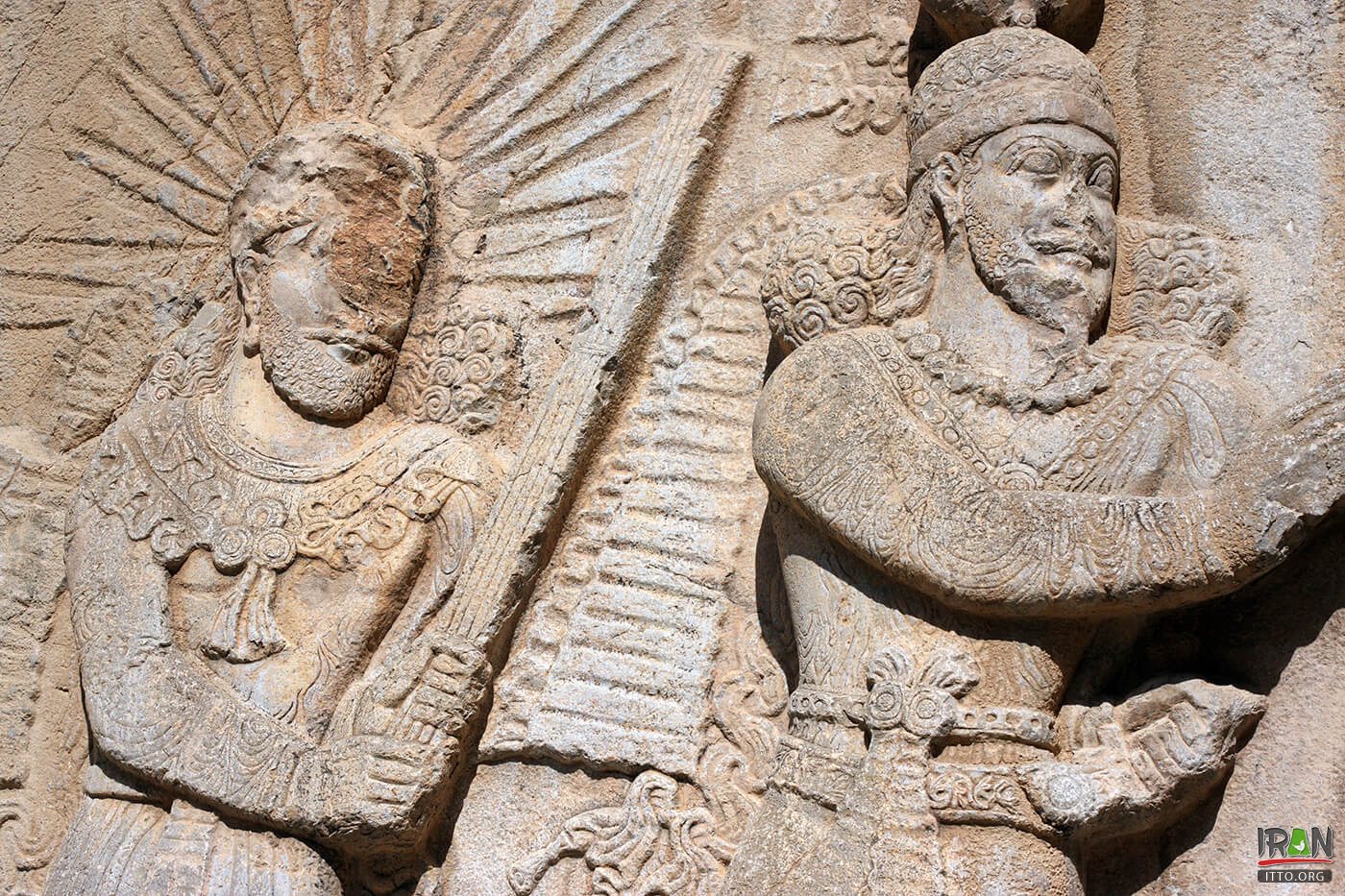 Shapur II is the first king who ordered the carving of a rock relief at Taq-e Bustan.
Several historical scenes such as Khosrow Parviz coronation, Artaxerxes II coronation, Shapur II and III coronations and some inscriptions (epigraphs) have been carved in it in Pahlavi script. The mountains and springs in this area have made it a spiriting promenade that has always been the center of attention, from the old days till now.
It may be interesting to know that the representation of Mithra at Taq-e Bostan was used as a source of inspiration by the anonymous artist who made a popular painting of Zarathustra, the Bactrian prophet of Zoroastrianism.