The Tar Lake and Havir Lake are located at about 113 km from Tehran near Damavand Mountain (near Damavand City). These two lakes are in the mountains at an attitude of 2,500 m. Their sources are from the rivers flowing from north. The climate of the region is of mountainous. A beautiful landscape of the region provides a suitable aqua-recreational area and sports such as canoeing and swimming along with mountaineering on the two peaks mentioned above.
If you drive into the heart of the Alborz mountains, there would be Taar and Havir lakes, like two sisters close to each other. On the way to Taar and Havir Lakes, you will enjoy the scenes and views of Alborz Mountains. The road to Taar and Havir lakes is completely a dirt road, going through rivers and mountains, so it can be a super attractive destination for off road camping as well. This lake would be suitable for water sports such as swimming, boating, and fishing.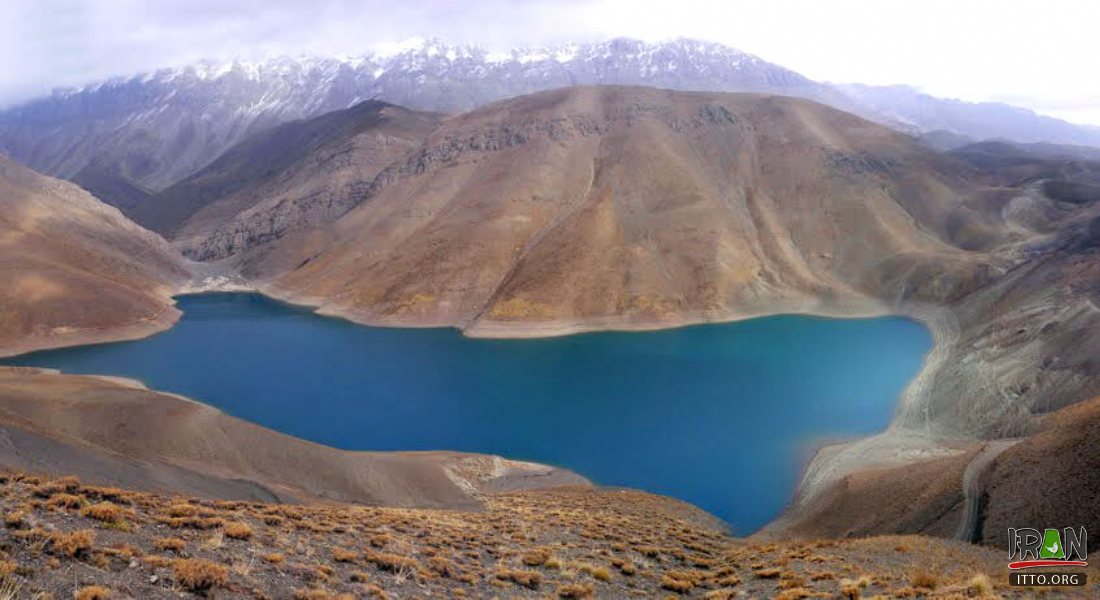 The high mountains surrounding these lakes are one of the popular destinations for the climbers. Doberar and Zarinkuh are two of the most important peaks of this region.
The surface of the lake in the winter may cover by a thin layer of ice. The vegetation of Tar and Havir lakes are just like other southern parts of Alborz Mountains, the two lakes are guarded and surrounded by higher altitudes, and two notable Dobaraar and ZarrinKouh mounts. Around the lake, there is no forest cover and tree cold westerly winds around the lake are always going on.
There are two paths to reach Tar and Havir Lakes. One goes through Damavand and the village of Chenar. This road is more suitable for SUV vehicles. The other path is dirt, too. But smaller vehicles can travel it. It is Damavand – Firuzkuh Road. You should travel until you are close to Firuzkuh and then turn to Yahar Village.