Also known as:
Tomb of Sheikh Rouzbahan
,
Tomb of Ruzbihan Baqli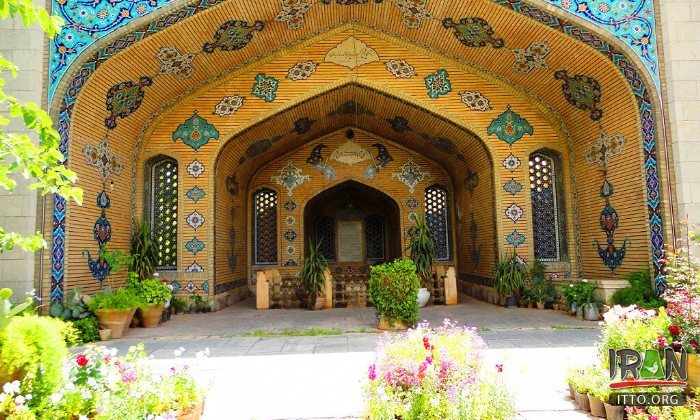 This building which is a tomb of one of the known Iranian gnostics, is located in the east Shiraz. At present only a small part of this tomb has remained and the tombs of the Sheikh along with those of his sons and grand children are located within the area. In 1967 a new structure was constructed on these graves.

Abu Muhammad Sheikh Ruzbehan Baqli (1128–1209) was a Persian poet, mystic, and sufi from Fasa, Fars. Ruzbihan Baqli wrote his spiritual experiences and his poetry in a dense, rhetorical prose style. He composed mostly in Arabic and Persian. His writings are unique because, while they do not include many dates or chronology, he talks about his personal life and his family, while not mentioning other outside events.

Ruzbihan Baqli was known for his fondness and defense of many early Sufis' ecstatic sayings (shathiyat) and therefore was dubbed "Doctor Ecstaticus." He completed his book Commentary on Ecstatic Sayings or Sarh al-shathiyyat in 1174. He also wrote The Spirits' Font in 1184. The Unveiling of Secrets or Kashf al-asrar was completed in 1189 after taking eight years to compose. It is both an autobiography and a diary of visions and Sufi teachings.

Many of his works emphasize the Sufi theories of love, and also defend early Sufi saints in their ecstatic utterances. The Sufi saint Hallaj was a primary example in Ruzbihan Baqli's text.

Ruzbihan Baqli died in 1209 in Shiraz and was placed in a tomb in his ribat. For several generations after his death, Ruzbihan Baqli's legacy as a Sufi master continued and Shiraz became a place of pilgrimage. However, the popularity of his order waned and eventually disappeared and his tomb fell into disrepair. In 1972, his tomb was restored by the Iranian Department of Antiquities.
Fullscreen Map