Khanum mosque:
This mosque is located in Fakhim-ul-Doleh District and belongs to Qajar era. It doesn't have any dome and there are two very beautiful minarets. the mosque was built by one of the most powerful women of Iran means Jamileh Khanom daughter of Hussein Qoli Khan Nezam-ul-Edalah(zolfaghari) in 1323 HIjri.
The building of the mosque includes two shabestans for winter and summer seasons, some rooms two short minarets, courtyard and its designs are composed of plaster work and tile work. We can point to its strong and short minarets within tile works and a beautiful mehrab which is designed with the colorful and beautiful tiles as the specifics of this mosque.
The designs of the walls and balconies are made according to Qajar architecture pattern and yellow, black, blue and white colors are used in these masterpieces. The mosque  had been repaired lately.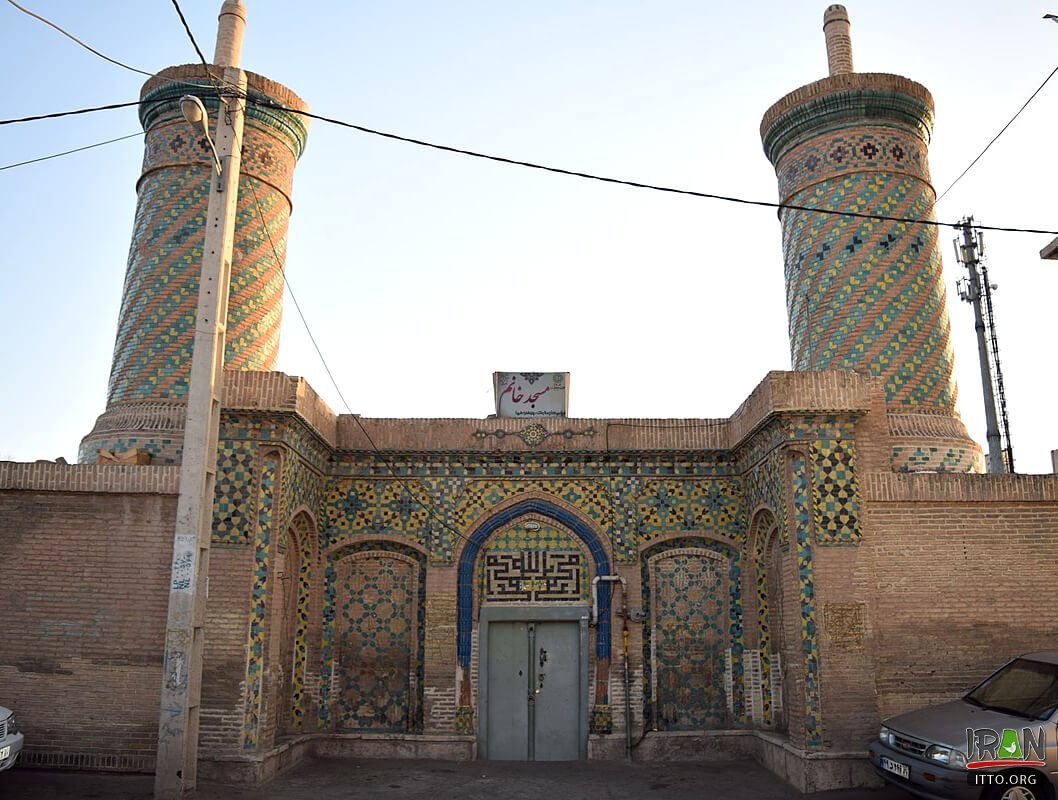 Khanom Mosque of Zanjan
Sajas Jame' mosque in Khoda Bandeh:
One of the attractions of Sojas city is its Central Historical Mosque dating back to Seljuq era and last years of 11th century. This mosque has inscriptions and architecture of Seljuq and Mongols era. An old cemetery named as Shohada is located near here.  Hamdallah Mustaufi has written in his books named as Nazhat-al-Gholub:  Sojas and Sohrevard were the cities destroyed during Mongols` invasion, but the central mosque of them has remained as a memento from Seljuq era.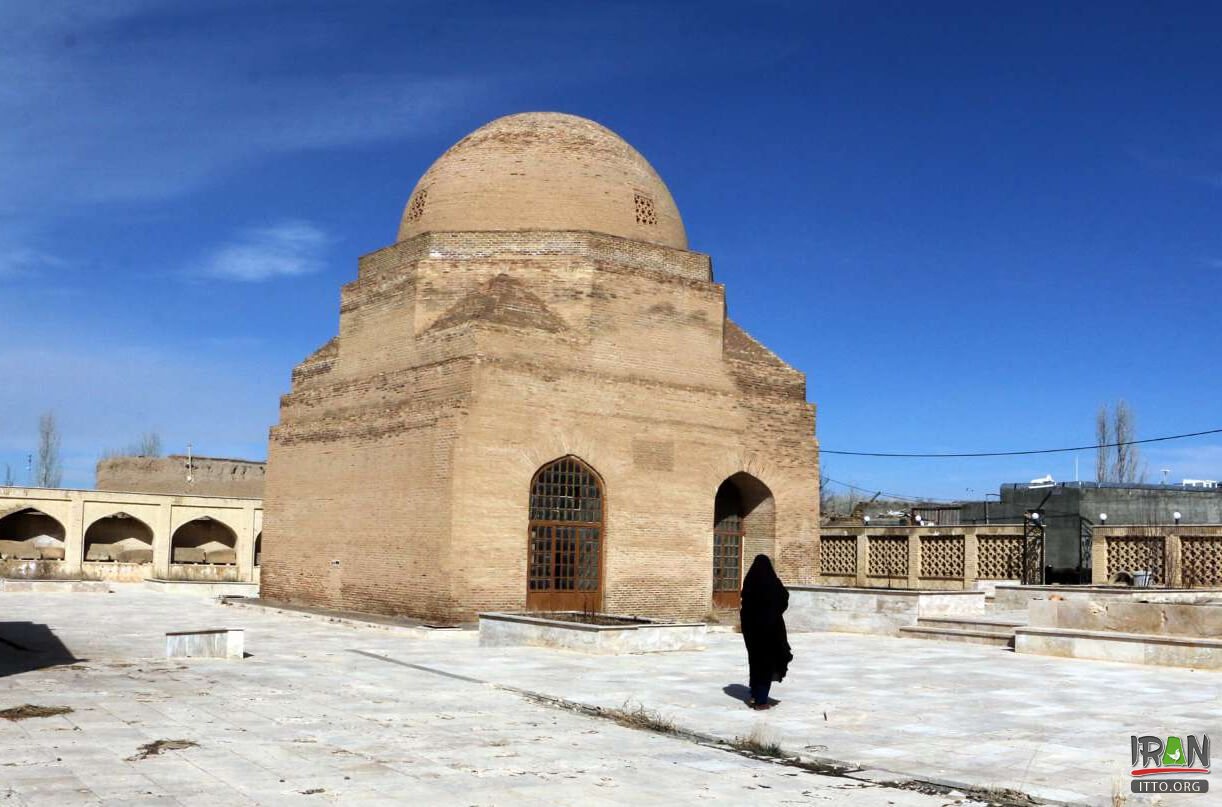 Sojas Historical Mosque in Khodabandeh - near Zanjan
Sojas mosque is one of the prominent mosques of Zanjan Province which has bedchamber. Thickness of the walls of the mosque is 1.5 meters. There are two entrances in the western part of the mosque. Outside of the mosque is decorated with plaster and brick.
Height of the dome is 4 meters and height of the main part of the mosque is 14 meters. Although architecture of the mosque is like the architecture of Seljuq era, near alter of the mosque, there is a decoration dating back to Sassanid era. It shows that the mosque was built during Seljuq dynasty, but base of the mosque is dating back to Sassanid era.
Chehel Sotoun Mosque of Zanjan:
It is one of the historical mosques of Zanjan which is located in Bazaar of this city and in Hujatol Islam Alley. It had been one of the most important seminaries in Qajar era which was built by Mullah Ali Gharpouz Abadi who was one the famous clergies of Zanjan. According to its installed inscription on the entrance gate, it was built in 1284 Hijri.  This mosque includes courtyard and some vast shabestans which its arches are arranged regularly on 32 strong columns. its mehrab also is designed with worthy tile work and its plinths are designed with tiles in flower figure according to Qajar architecture style.