Also known as:
Jamshidie Park
,
Jamshidye Stone Park
,
Park-e Jamshidieh
Jamshidieh Park is one of the oldest and most beautiful parks in northern Tehran located in a mountainous region with stone pavements.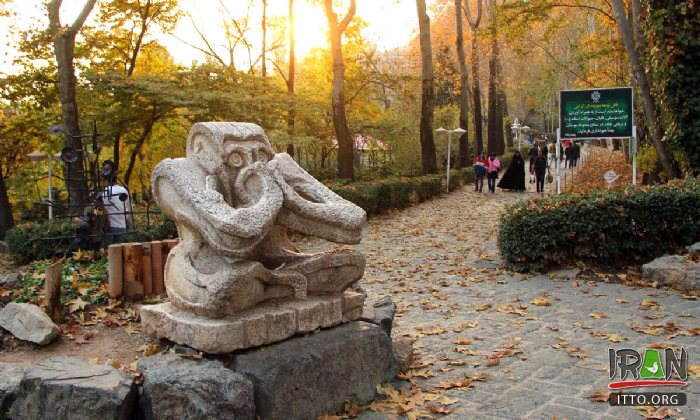 Jamshidieh Park is one of Tehran's tourist attractions as it is situated on a hiking route to the northern heights of the city, ifpnews.com wrote.  Unique architecture, artificial waterfalls, beautiful ponds and artistic elements create a lovely view of the region and make this park distinct from other parks in the capital.  The park opened to the public in 1976 and soon turned into one of the major tourist attractions of the capital.

To reach the park, go on Bahonar St. (Niavaran), just west of Shahr-e Ketab (Book City), go north on Feiziyeh St., on a steep incline. (Google Map will help).    From inside the park you can reach the slopes of Kolakchal and continue the hiking path to the mountain's peak.

Jamshidieh is situated at the highest point of Tehran with a lake, adjacent waterfalls and rocky facades. The park has four entrances.  Due to its proximity to the mountains of northern Tehran, it is always one of the first places in the capital covered in snow. As you climb the stairs behind the waterfall, you reach the upper floors of the park to have a beautiful view of Tehran. The park has been renovated twice since its launch, and in 1995, sixteen hectares were added to its area. The new area was named 'Ferdowsi' after the famous Iranian poet.

Jamshidieh Art House, amphitheater, pond, pergola, birds' cage, numerous statues with natural, cultural and mystical concepts, as well as restaurants, fountains and restrooms are among the facilities of the park.

One of the unique features of Jamshidieh is its rocky rough floor that reminds people of the pure nature of forest gardens.  If you continue your way to the upper sections of the park, you finally get to the place where you can look at Tehran differently.
Fullscreen Map