Also known as:
Niavaran Palace
,
Jahan Nama Museum
,
Niavaran Royal Palace
Niavaran Palace Complex is a building that once belonged to the royal family of Qajar. This oasis complex is consists of several parts including palaces, museums, and gardens.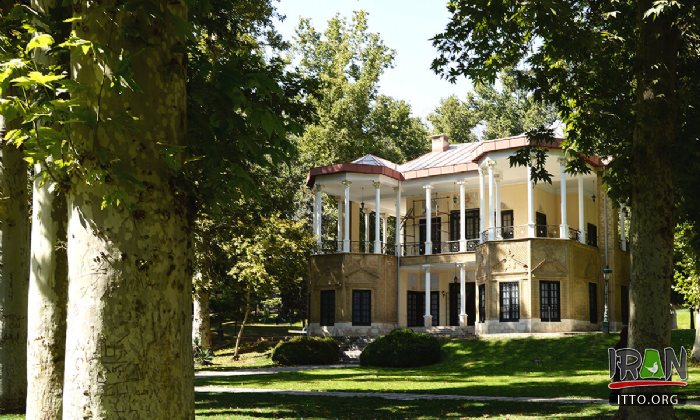 Niavaran complex is located in a majestic, refreshing garden which measures about 11 hectares and includes monuments belonging to the Qajar and Pahlavid eras. The beginning history of the garden is contemporaneous with the reign of Fath Ali Shah, the second Qajarid king (r. 1797-1834). To have a place of entertainment and a summer resort, Fath Ali Shah ordered the construction of a pleasing garden beyond the northern borders of Tehran. So, a canebrake near a village called "Kordeh-Vi" or "Kordeh-Beh" was chosen and the garden something much smaller than what can be visited today, was built there.

As just said, the garden was built in place of a canebrake. As the word for canebrake is "Neyzar" in Farsi, the garden was titled "Ney Avaran", meaning a place which produces cane, and then it changed to "Niavaran". The present garden includes Saheb Qaranieh palace, comprising Jahan Nama and Howz Khāneh museums, the Special Niavaran palace, Royal library museum, Ahmad Shahi pavilion, the Royal car museum and the Relief garden.

Sahebgharanieh Palace, Niavaran Palace, and Koshk-e Ahmad Shahi (Koshk is a type of pavilion) are three main palaces in Niavaran Complex. In the western part of Sahebghanieh Palace, you will find the Jahan Nama Museum. In this museum, you can see valuable objects from all over the world that had been dedicated to Pahlavi Family. Also, there are other belongings that they bought themselves.

Royal Library Museum is one of the other sections of the Niavaran Complex. This library belonged to Farah Pahlavi. The building interior design with the modern architecture of that time is unique in its kind. They used this place not only as a library, but a place to enjoy music and displaying artworks such as paintings, furniture, and sculptures.
Fullscreen Map