Also known as:
Sepahsaalar Mosque
,
Masjed-e Sepahsalar
,
Sepah-Salaar School
,
Shahid Motahhari Mosque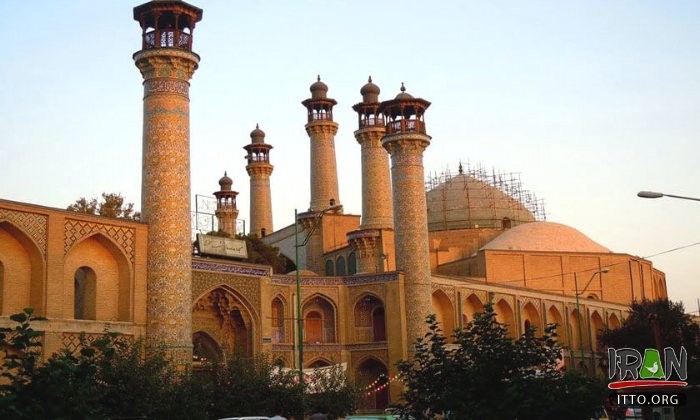 This relic of the 13th century AH. is located in Mostafa Khomeini Avenue. The founders of this mosque were Haj Mirza Hassan Khan Sepahsalar (Chancellor of Naseradin Shah Qajar) and his brother Moshirodoleh. The school is 62m. in length and 61 m. in width and has 60 chambers.

The dome is 37 m. high. The structure comprises of chambers, porticos, corridors, a two storeyed building, a large dome, minarets , palace for nocturnal prayers (Shabestan), a reputable library and a gateway.

The Sepahsalar Mosque is the first mosque in Tehran whose design is mix of Persian architecture and architecture of mosques in Istanbul. The building is inspired by Jameh Mosque of Isfahan, Chaharbagh School and Sultan Ahmed Mosque. The mosque has a special dome and eight minarets.

The main entrance portal and the facade are of a quite distinctive Qajar style. Two massive minarets flank the recessed entrance, which leads into a courtyard surrounded by twin-storeyed arcades of college rooms; in all there are some 60 chambers.

Tiles with full-blown floral motifs in typically flamboyant Qajar style decorate the courtyard, while a tile inscription band gives details of the original endowment. The prayer hall dome, 37m in height, is supported by 44 columns.
Fullscreen Map