Also known as:
Eshrat Abad Palace and Garrison
,
Eshratabad Palace
,
Kakh-e-Eshrat Abaad
,
Eshrat-Abad Palace
,
Eshrat Abaad Mansion
,
Kolah Farangi Mansion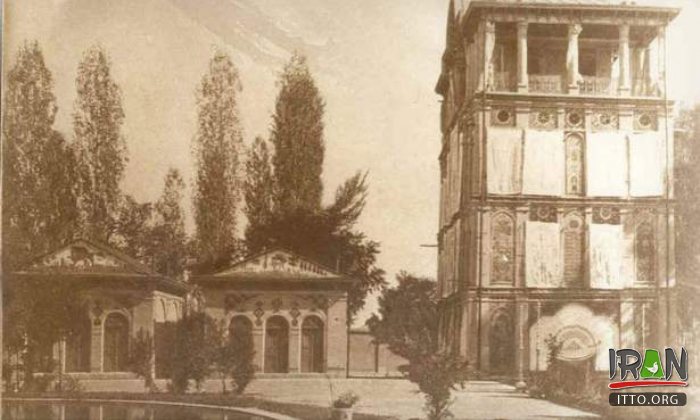 Historical Mansion of Eshrat Abad or Eshrat-Abad Palace (also known as the Eshtakad Abad Palace) was constructed under the order of Naseredin Shah in the year 1291 AH. and is located to the north east of Tehran (Sepah Sq.), in the Eshrat Abad sector, beyond the Shemiran Gate way. This Kolah Farangi edifice of Eshrat Abad is in four storeys with a gable roof. There is an arched Mirror pavillion in the third floor.

This Palace Built in 4 floors, the 3d floor of the Eshratabad Palace has a mirror hall called Shah-Neshin (residence of the king) to quench vanity of the Qajar court. The last floor must have had a nice view at the time. Unfortunately, Eshratabad Palace is currently inside a military garrison and public access is not possible.
Fullscreen Map