Also known as:
Rajabali Mosque
,
Haaj Rajab-Ali Mosque
,
Masjid-e RajabAli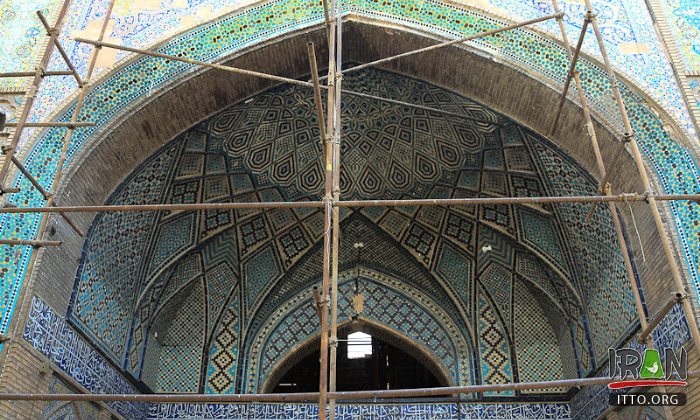 Haj Rajabali Mosque (Masjid-e Haj Rajab-Ali) is an ancient mosque located in Boozarjomehri Avenue and in "Darkhangah" sector. Haj Rajab Ali mosque and Seminary of Tehran was constructed by Haj Mulla Rajab Ali and Mirza Abdullah farahani in 1369 Hijri and is one of the oldest mosques of this city.

This building had been originally a complex including gardens, vast summer and winter shabestans, balcony and a beautiful school but presently most of these part are changed to shops, houses,… The portico of school as well as the old Shabestan of the mosque are adorned with beautiful tile-works of the Qajar period.

There is a circle in center of this tile works which the name of the artist and date of building of the tile works is written in it. According to this document, his name is Ostad Mohammad Gholi Shirazi and the date is 1262 Hijri.
Fullscreen Map