Also known as:
Imam Khomeini Mosque
,
Soltani Mosque
,
Masjed Shaah
,
Shah Mosque
Masjid-e Imam (formerly Masjid-e Shah) is a congregational mosque located in the historic bazaar of Tehran. Fath Ali Shah Qajar commissioned the building, which is dated to 1824/1240 AH in an inscription.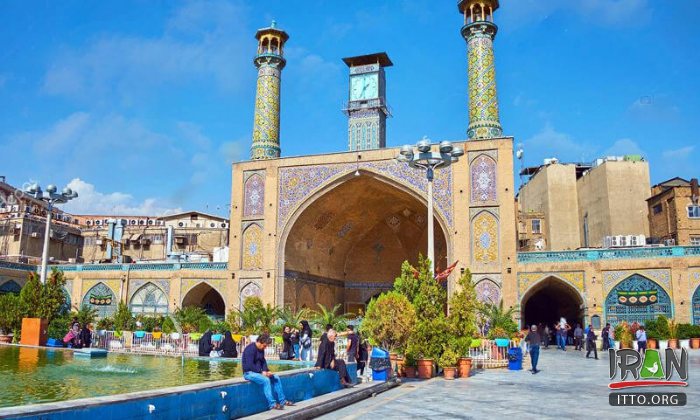 Imam Mosque (Masjid-e Emam, formerly Masjid-e Shah or Sultani Mosque) located at the end of Naser Khosro Ave. near the Tehran Grand Bazaar. The Shah or Sultani Mosque dates back to the reign of Fath Ali Shah Qajar and during the reign of Naseredin Shah the two current minarets were added to the structure. This mosque proves to be a great piece of architecture and beauty due its vast courtyard, beautiful Shabestans (or nocturnal areas), the giant tile worked dome and interesting arches and entrances.

Much of the mosque, its central courtyard with the four-ivan layout and the muqarnas vaulting in the ivans recalls the royal buildings Of 17th- century Esfahan, but the tile decoration is in the gloriously flamboyant Qajar style.

The mosque is a rectangular mass with a large courtyard at its center oriented northeast-southwest toward the qibla. A large rectangular plaza planted with two strips of trees leads visitors to a grand iwan portal vaulted with muqarnas. This portal gives onto a domed vestibule gives onto the angled back wall of an iwan, which opens onto the northeastern side of the courtyard. The back wall is angled to conform to the north-south axis of the entrance portal and plaza, while the front of the iwan conforms to the northeast-southwest orientation of the courtyard and prayer halls.
Fullscreen Map