Also known as:
Khan Theological School in Yazd
,
Yazd Khaan School
,
Madreseye Khan
,
Howzeye Elmyeh Khan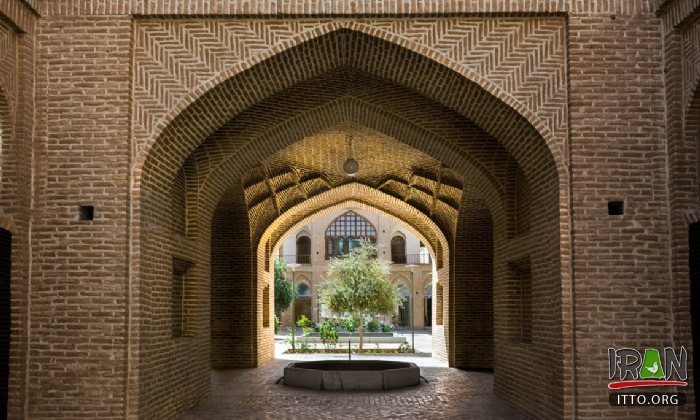 Khan School in Yazd comprises of a large and a small school. The small school has been built by Mohammad Taqi Khan son of Mirza Mohammad Baqer Bafqi known as great Khan who was progenitor of a dynasty named Khavanin-e-Yazd (The Khans of Yazd). Ali-Naqi Khan son of Mohammad Taqi Khan has established the large school. The Khan School is situated outside the walls of Yazd.

The impressive architectural style of the school, dating back to the late Zandiyeh and early Qajarid eras, makes it a building worth visiting. Primarily, it was built outside the city walls, on an area measuring 2910 square meters. The Khan school consists of two school chamber, one central courtyard and two symmetrical courtyards on its sides, surrounded by a two-storey building with 78 student chambers.

The iconic feature of this old school is its underground passage to the Mosalla School. Several phases of renovation have negatively affected the splendor and beauty of this building. Today its library is home to about 11000 precious books and 133 manuscripts.
 
Fullscreen Map