Also known as:
Naghareh Khaneh Tower
,
Naqarehkhaneh
,
Naghaareh Khaneh Mountain
,
Naghareh Khane Tower or Bayazieed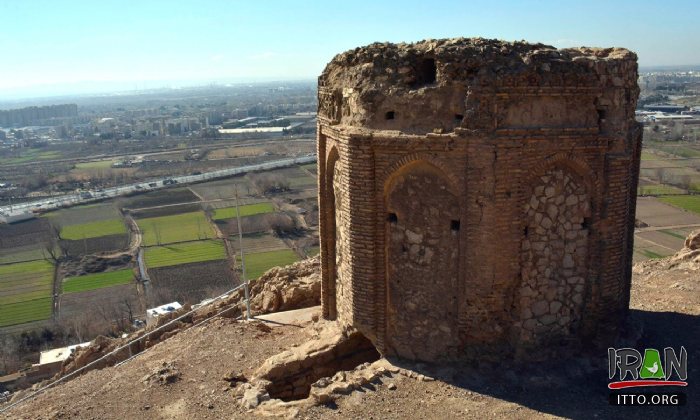 The remenant of this eight panelled tower has remained on the top of the Naqareh Khaneh Mountain of Ray City in Tehran Province. Naghareh Khane Tower or Bayazieed is located on the top of Naqareh Khaneh Mountains (Also known as Tabarak Mountain) of Rey city, the tower is a tomb for one of the princes of the Seljuk dynasty.

According to some sources, this brick tower with the height of 3 m had been built 1000 years ago by a person named "Bozorg Omid" for a personal use. The exterior view of building is the center of arches with ogee arch, made of stone and plaster. Nagharehkhaneh (or Naqareh Khaaneh) means trumpet playing house.
Fullscreen Map