Also known as:
Shiraz Pars Museum
,
Kolah Farangi Mansion
,
Museum of Bagh-e Nazar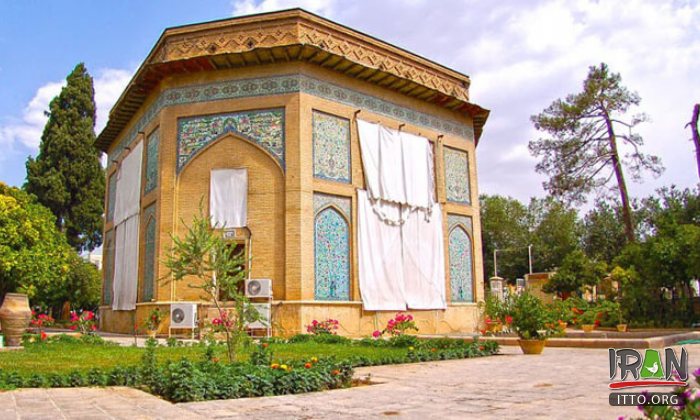 The Kolah Farangi pavilion (Pars Museum) located in the midst of the Nazar Garden in Shiraz, was converted to a museum in 1852 and was restored in 1901. In this museum eleven paintings by Aqa Sadeq, a well known artist of that time, is on display. The building is composed of a central hall with a dome and four alcoves. In the eastern side, Karim Khan Zand was originally buried. Valuable objects can also be seen in this museum.

Under the influence of European arts in Iran, the pavilion was named Kolah-e Farangi (foreign hat) which is also the name used for similar monuments and edifices.The octagonal shape of the monument with its extraordinarily beautiful decorations has added to the beauty of this attraction especially its tiles with floral motifs and birds and flowers depicted on their surfaces.

It's part of a royal project where several buildings were built for the administration of Zand court and the public use of Shirazi people. Other buildings at this project include Arg-e-Karimkhani (Karim Khan Citadel), Vakil Mosque, Vakil Bazaar, Vakil Bathhouse, etc.

The old Nazar Garden was one of the largest gardens of Shiraz during the Safavid rule (1501–1722). During Zand dynasty (1750–1794) Karim Khan built an octagon structure which was called Kolah Farangi. It was used to receive and entertain foreign guests and ambassadors and hold official ceremonies.

Some of the fascinating water-color paintings of Suratgar-e-Shirazy, the well-known Zand period artist, are on display here. There are beautiful calligraphic styles on old Qorans, spells, etc with high levels of artistic value. Also some very interesting armors and cold weapons (daggers and swords) are on display.

The burial place of Karim Khan Zand is also here at this pavilion. His tomb stone can be seen inside as well.
Fullscreen Map