Also known as:
Dokhtar Castle
,
The Maiden Castle
,
Dej-e Dokhtar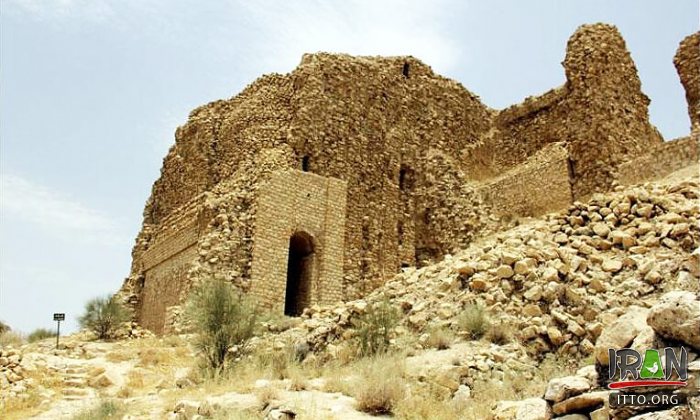 Qal'eh Dokhtar (Ghale Dokhtar or Dezh Dokhta)  is a castle made by Ardashir I in 209 AD. It is located on a mountain slope near the Firouzabad-Kavar road in Fars Province.

Dating back to the 3rd century, historical siteof Ghaleh Dokhtar (Dokhtar Castle or Qal'eh Dokhtar) is found in a mountainous area overlooking the Firooz Abad plain (Firuzabad Ancient City). Many tourists come to visit this site. Tourists can reach the summit by existing mounting facilities.

The name of this castle implies it was dedicated to the Goddess Anahita, to whom the term "Maiden" refers. After capturing Isfahan and Kerman from the Parthians, Ardashir rebuilt the city of Gur near the castle in Firouzabad, making it his capital. After defeating Ardavan V (Artabanus V), the Parthian king in a great battle in 224 AD, he built the Palace of Ardashir nearby the Dezh Dokhtar structure. Ardashir's grandfather was a prominent priest of the Goddess Anahita at the nearby temple of Darabgird (Darabgerd), "City of Darius".
Fullscreen Map