Also known as:
Shamsolemareh Edifice
,
Sham-ol Emare
,
Shams-ol-Emareh Palace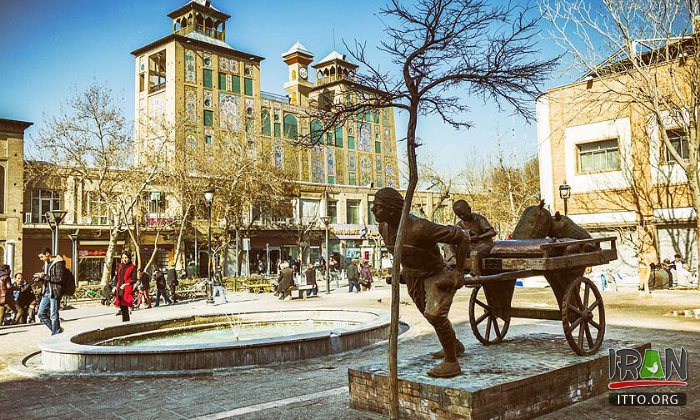 Shamsol Emareh Palace was built in the year 1284 AH. under the orders of Naseredin Shah by Mo'ayerol Mamalek. Shamsol Emareh is a tall edifice with two towers which has been recently repaired and renewed.

Shams-ol-Emareh is 35 meters tall with five floors. It was the tallest building in Tehran when it was built, and the first building using metal in its structure. All the pillars in the upper floors are of cast iron. Shams-ol-Emareh was the symbol of Tehran before Sar dar Baghe Melli was built.

The building has two towers in the same shape. Tiling and windows are Iranian style partly benefited from western architecture. First floor contains king's porch and hall covered with excellent and minimalist mirroring, with rooms on the sides which together resemble ear rings on a human 's face. All parts have interesting decorations. These little rooms, with reticular decorations, drawings and mirroring, also can be seen on other floors.

The floor of the king's porch and façade are decorated with seven color tiling in Qajar style. The tiling shows drawings from Europe's nature and western architecture, but the stole is Iranian. Pillars' marble bases are decorated with highlighted motifs of plants and animals faces. It seems these motifs belong to different epochs.
Fullscreen Map