Also known as:
Tehran Grand Bazaar
,
bazaar-e Bozorg-e Tehran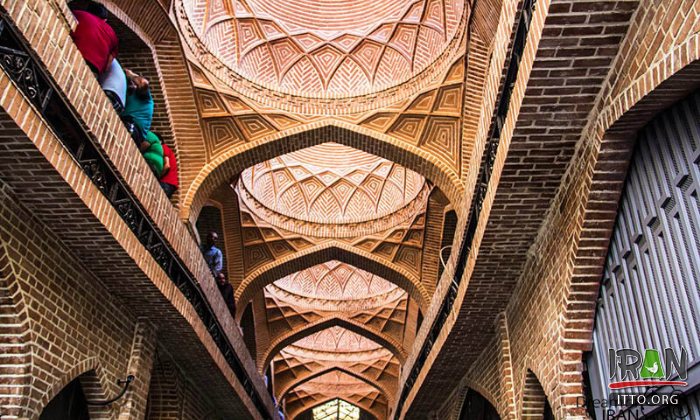 This Bazaar is a monument of the Fathali Shah Qajar era. It comprises of corridors , a network of alleys and numerous shops. This bazaar is considered to be the main commercial market and trade center of Tehran and the country. The main sections of this trading center are comprised of the following : Bazaar-e-Amir, Timcheh (arcade) of Amir Aqdas, Timcheh of Sadr Aazam, Timcheh of Ketab forooshan or book sellers arcade.

In addition to shops, the Grand Bazaar contains mosques, guest houses, and banks. It has access to the rapid transit system of Tehran Metro through the stations of Khayam and Khordad 15th.

The old sections of the bazaar are generally similar in architectural style, while the parts added in the 20th century often look remarkably different. Critics say that little consideration had been given for the construction of these new sections. However, in the late 20th century, some projects were undertaken in order to beautify the bazaar through the use of plaster moulding and decorative brickwork.

Today, the Grand Bazaar is still an important place of commerce. However, much of the city's trade and finance has been moved to new gentrified and upscale parts of northern Tehran. In addition to traditional goods, the market for watches and local jewelry is apparently growing, most likely as a result of the growth of tourism. The bazaar is busiest around midday, and between 17:00 and 19:00.
Fullscreen Map