In north of Tehran (Tajrish Suare and Darband St.) surrounded by a beautiful garden there is music museum ,you can see all Iranian instruments that played in the past and now ,even some instruments that is invented recently.
The whole area of the museum covers an area of 3,650 square meters, and the three-story building has 1,400 square meters area. There are more than 20,000 records of Iranian music history, and approximately 410 musical instruments, all Persian folk music traditions belonging to various cultures that played in the past and present. There are also some instruments that are invented recently.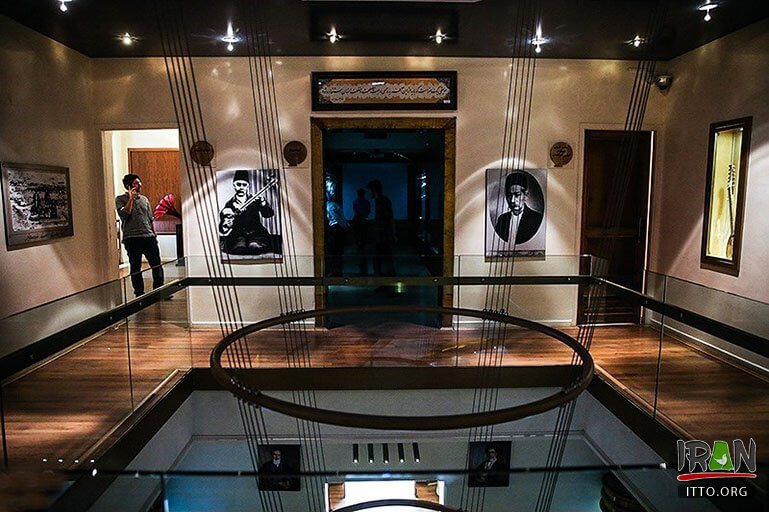 Tehran Music Museum in Tajrish square is one of the most spectacular museums of the capital.
The Tehran Music Museum consists of several sections including: wind instruments collection, string instruments, national musical instruments, specialized library, instrument building workshop, musical gallery in different sections such as precious instruments exhibition hall of the museum, performance hall and music recording studio, specialized library, storage area for optimum keeping of instruments, manuscripts storage area, coffee shop, and an active audio-visual section.
You can also use an audio guide to listen to pieces of ancient Persian music using the most unique and updated mobile audio tour guide system and complete your visit with a cup of coffee in the museum's restful coffee shop.
The audiovisual archive of Golshan Ebrahimi, which according to music enthusiasts is the riches archive of Iranian music, is housed. There are more than 12,000 hours of music, including 4,167 reels, 4,442 cassettes, and 1,826 hours of musical instruction, and 2,000 pictures included in the archive.
Despite the fact that most of Tehran habitats may not even have heard about it, this place would be perfect for those who seek to get to know Persian traditional music history. And do not miss the opportunity to grab a bite in the amazing cafe inside the garden.