Also known as:
Tandis-ha Valley in Qeshm
,
Qeshm Statues Valley
,
Tandis Valley
,
Darre-ye Tandis-ha
Tandis-ha valley, meaning the valley of statues, and its surrounding located at Salakh rural district along the northern coastline of Qeshm Island in Persian Gulf, Hormozgan Province.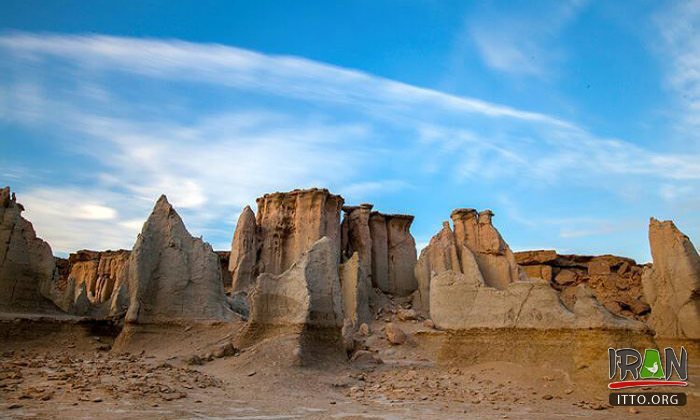 The Valley of the Statues is located in the northern part of Qeshm Island and was named the Valley of the Statues due to its numerous natural shapes and volumes. What can be seen in the area of ​​the statue valley is the remnants of a plain that once covered the entire island. The parts that were exposed to water were slowly washed away and the other parts will suffer the same fate in the unknown future.

The Valley of the Statues is structurally similar to the Qeshm Stars Valley, except that it was built in greater width and at greater distances. The Valley of the Statues is located a relatively short distance from the city of Tabl and is not difficult to reach with the signposts along the way. The road leading to the Tandis Valley is not suitable for all types of vehicles during the rainy season.

During and after the rainfall, it is important to pay attention to muddy areas where sometimes the mud is very sticky and dangerous to walk on at this geo-site.

In some areas of the valley, numerous fossils may be found including fossils of bivalves, in some areas as colonies. The other noticeable attraction of this place is Sedimentary event. If you'd like to visit Qeshm island, don't miss Tandis-ha valley. Because you will see some strange shapes and statues that you have never seen before.
Fullscreen Map