Also known as:
Sheikh Alaoddoleh Semnani Tomb
,
Ala ud-Daula Simnani mausoleum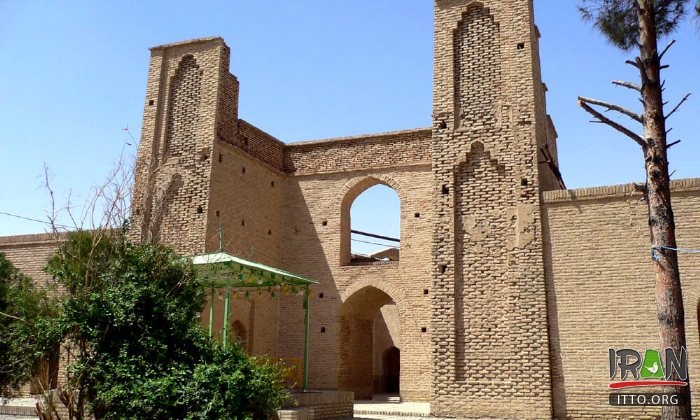 Mausoleum of Ala ud-Daula Simnani is located in the village of Sufi Abad (near Semnan), and is a remnant from the reign of Soltan Mohammad Khodabandeh dates back to the Ilkhanid era (1256-1353).

To the same, the Sheikh added the 'Khaneqah' or a kind of monastery, and continued to abstain from the world , and meditated in this site, till death. Sheikh Ala ud-Daula Simnani was a Persian Sufī of the Kubrawi order, a writer and a teacher of Sufism.

The structure dates to the late 7th century AH. and the early 8th century AH. The building consists of a dome and a tall porch, the tomb of Sheikh is located beyond the porch. The structure is of sun baked bricks. On the tomb stone is a poetical engraving.
Fullscreen Map