Also known as:
The Azadi Museum
,
Azadi Museum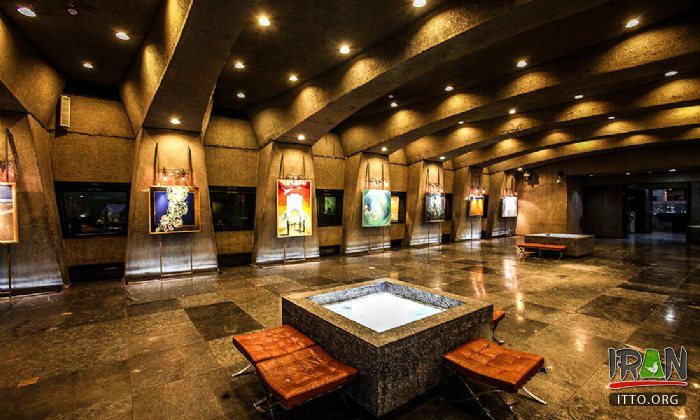 This collection is within the tower of Azadi Square in Tehran. There are different articles belong to era BC, Achaemenian, Parthian or even the Sassanian periods, as well as Islamic era. These pieces are earthenware articles, admirable metal vessels, valuable paintings and carpets.

The Azadi Museum is located on the basement floor. Inside the floor, there are black austere walls and proportions, and a concrete mesh forms the ceiling. Heavy doors open onto a crypt with subdued lighting issuing from showcases, each containing an object. The museum houses a number of gold and enamel pieces, painted pottery, marble and paintings. Approximately fifty pieces have been selected, each representing a particular period in Iran's history.  Among the earliest items on display were square flagstones, gold sheeting, and terracotta tablets from Susa covered with cuneiform characters. Before the 1979 Revolution, the main display was occupied by a copy of the Cyrus Cylinder, the original being kept at the British Museum.

A translation of the cylinder's cuneiform inscription is inscribed in golden letters on the wall of one of the galleries leading to the museum's audio-visual department. A similar plaque facing the cylinder listed the Twelve Points of the White Revolution. Next, to the Cyrus Cylinder, there was a gold plaque commemorating the original presentation of the museum to Mohammad Reza Pahlavi by the Mayor of Tehran.

Potteries, ceramics, varnished porcelains (such as a seventh-century blue and gold dish from Gorgan), an illuminated Quran, and miniatures highlighted milestones in the country's history up to the 19th century, which were represented by two painted panels from Empress and the structure was to represent Farah Pahlavi as in is stated in some ancient texts.
Fullscreen Map