Also known as:
Negarestan & Hozkhane
,
Negarestan Museum
,
Bagh-e Negarestan
Negarestan Garden is one of the significant historical and cultural sites of Tehran. Being located in the city center, the garden is a must-see place for tourists, who find interest in the history of Iran cultural development.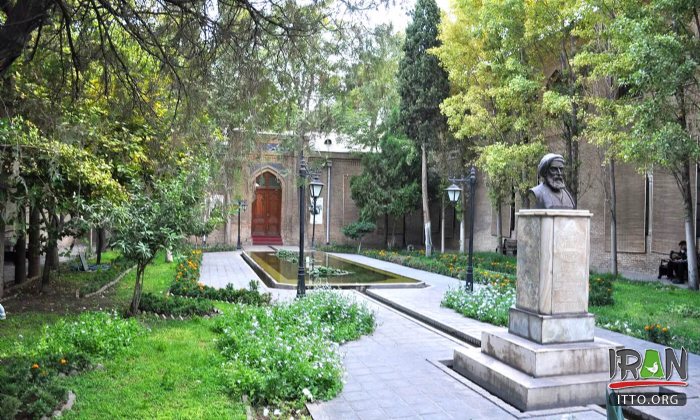 Negarestan Museum and Garden was built upon the order of Fath Ali Shah Qajar in the early 18th century. The king had the plan to establish a governmental center in Tehran. Due to the existence of many paintings and murals remaining from Qajar dynasty, the palace was named Negarestan which means the place of paintings.

There were several halls and mansions in this garden such as Delgosha Mansion, Salam and Ghalamdan Halls. Negarestan Garden has witnessed many historical and social events such as the murder of the famous Iranian prime minister, Ghaem Magham Farahani by Mohammad Shah Qajar and some of his followers.

The garden has been turned to the museum of Kamal-ol Molk School by Tehran's Municipality with the cooperation of Tehran University. In this museum which surveys the school of Kamal-ol Molk (Mohammad Qaffari), paintings of the master together with the works of two generations of his students have been put on display. The museum also demonstrates documents relating to the school for fine industries.

Several years after the foundation of the school, Abolhassan Sediqi set up sculpture department at the school. After the death of Kamal-ol Molk, the school was divided into two schools of Kamal-ol Molk School of arts and school of traditional arts.

Negarestan Garden is located in the central part of Tehran, in 5 minutes walking from Baharestan metro station of dark blue metro line. There are several museums around Negarestan Garden.

At the corner of Negarestan Garden there is a beautiful café named cafe Tehroon which you can't miss after visiting the museum. It has a very pleasant environment, variety type of cold and hot drinks and also traditional menu for breakfast, lunch and dinner. It is really a good choice for holiday evenings, for relaxing and energizing while enjoying the spectacle of old Tehran, alongside the youth culture.
Fullscreen Map