This beautifully architectured structure, with the carpet shaped facade is located north west of Laleh Park. The display area covers 3,400 sq. m. and consists of two halls exhibiting carpets and Kilims. It was inaugurated in 1977. Its library is enriched with 3500 books. The collection of carpet museum comprises of samples of Iranian carpets from the 9th century AH. up to this date.
About 135 master pieces of Iranian carpets are displayed in the ground floor. The art of carpet weaving in Iran, considering the 2500 year old "Pazirik" which was discovered in southern Siberia in the year1949, dates back to pre-Achaemenian period.
The upstairs gallery of the Iran carpet museum serves as a temporary exhibition space, but generally includes more 'tribal' work. It is worthwhile investigating the small shop in the main entrance hall as a number of the Farsi publications have English summaries, but the postcards on sale surprisingly do not illustrate any of the museum pieces.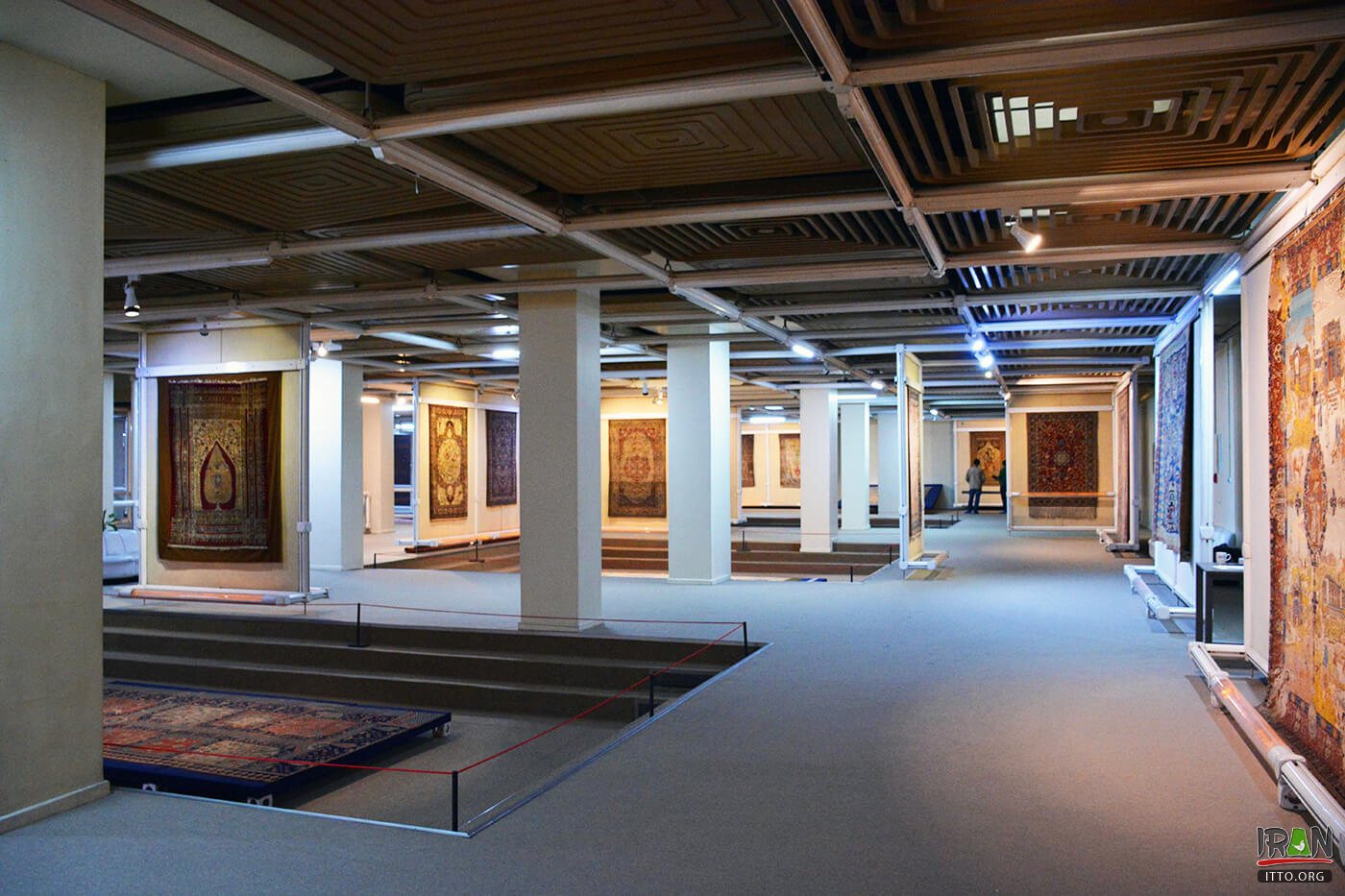 Iran carpet museum is a repository for hundreds of breathtaking Iranian carpets from Tabriz, Kashan, Isfahan, Kerman.
Beside the carpet, there is a collection of the East Azarbaijan province (Tabriz, Heris), carpets, followed by Isfahan, Kashan, Khorasan province (Mashhad, moud, Sarakhs), Kurdistan (Sahara, Bijar), Kerman province, Central Province (Arak , Farahan, Saroug, Theran) and finally carpets Produced by the Qsahqai tribes.
The museum was designed by architect Abdol-Aziz Mirza Farmanfarmaian. The perforated structure around the museum's exterior is designed both to resemble a carpet loom, and to cast shade on the exterior walls, reducing the impact of the hot summer sun on the interior temperature.